Inventory: adding a new Vendor
This article will guide you through adding a vendor to your vendor list. To add a new vendor in the vendor list just go to the back office–> inventory–> vendors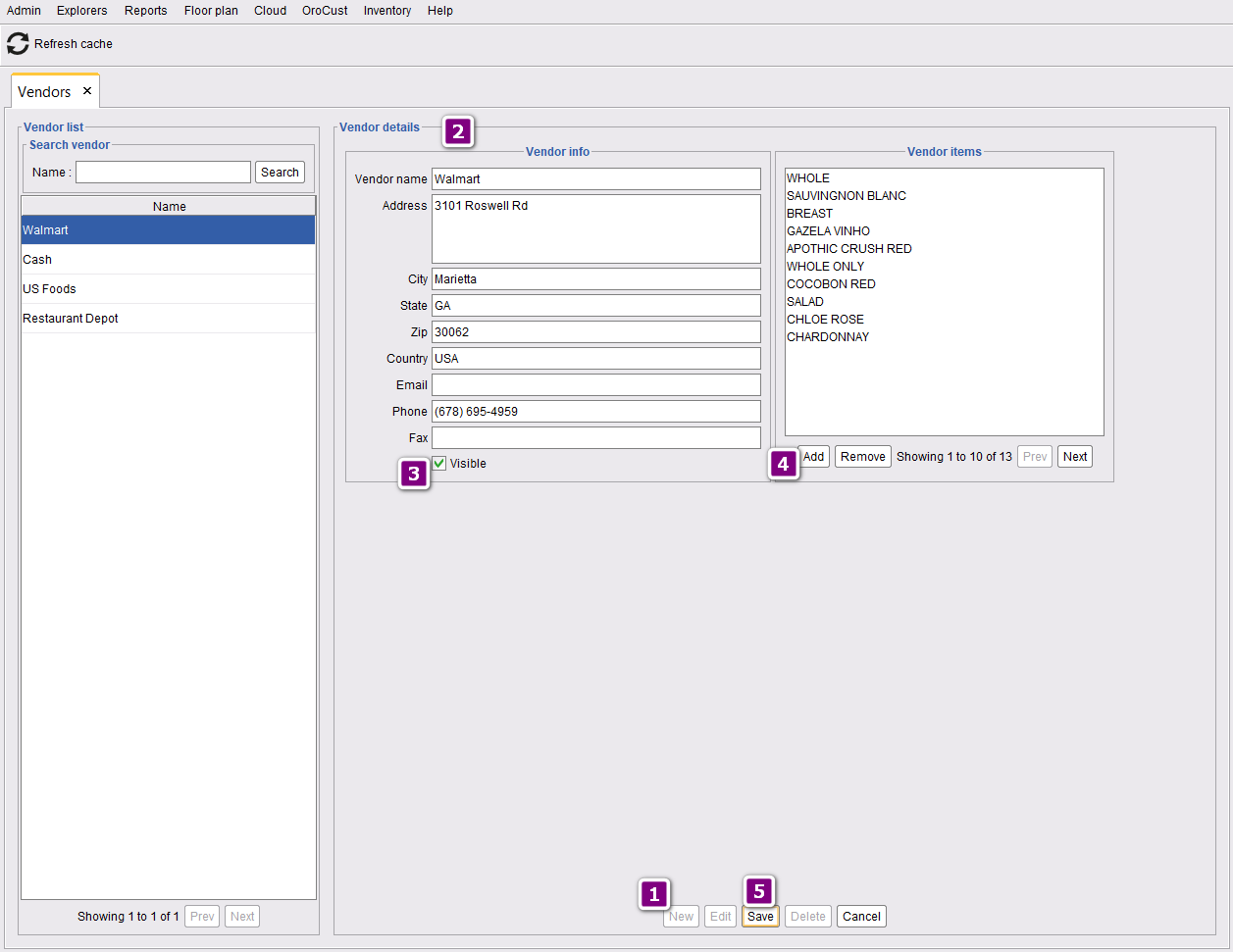 Click on new to add a new vendor.
Insert your vendor name and information.
Make it visible.
Add vendor items. The items which will be purchased from this vendor. (Optional)
Finally, click on save to save the changes. 
Disclaimer: The information and media included on this website are not legal documents. Whilst we make every attempt to ensure the accuracy and reliability of the information contained in the documents stored, served and accessed on this site, this information should not be relied upon as a substitute for formal advice from our company. Features described in this document are subject to change without any notice.