Customer Loyalty Management
 With Cust plugin store owners can manage their customers and add loyalty ids for them ( 1️⃣ ).  Loyalty points are updated automatically as per the loyalty configuration described below. The store manager can anytime go to customers' profiles and check their current balances ( 2️⃣ ).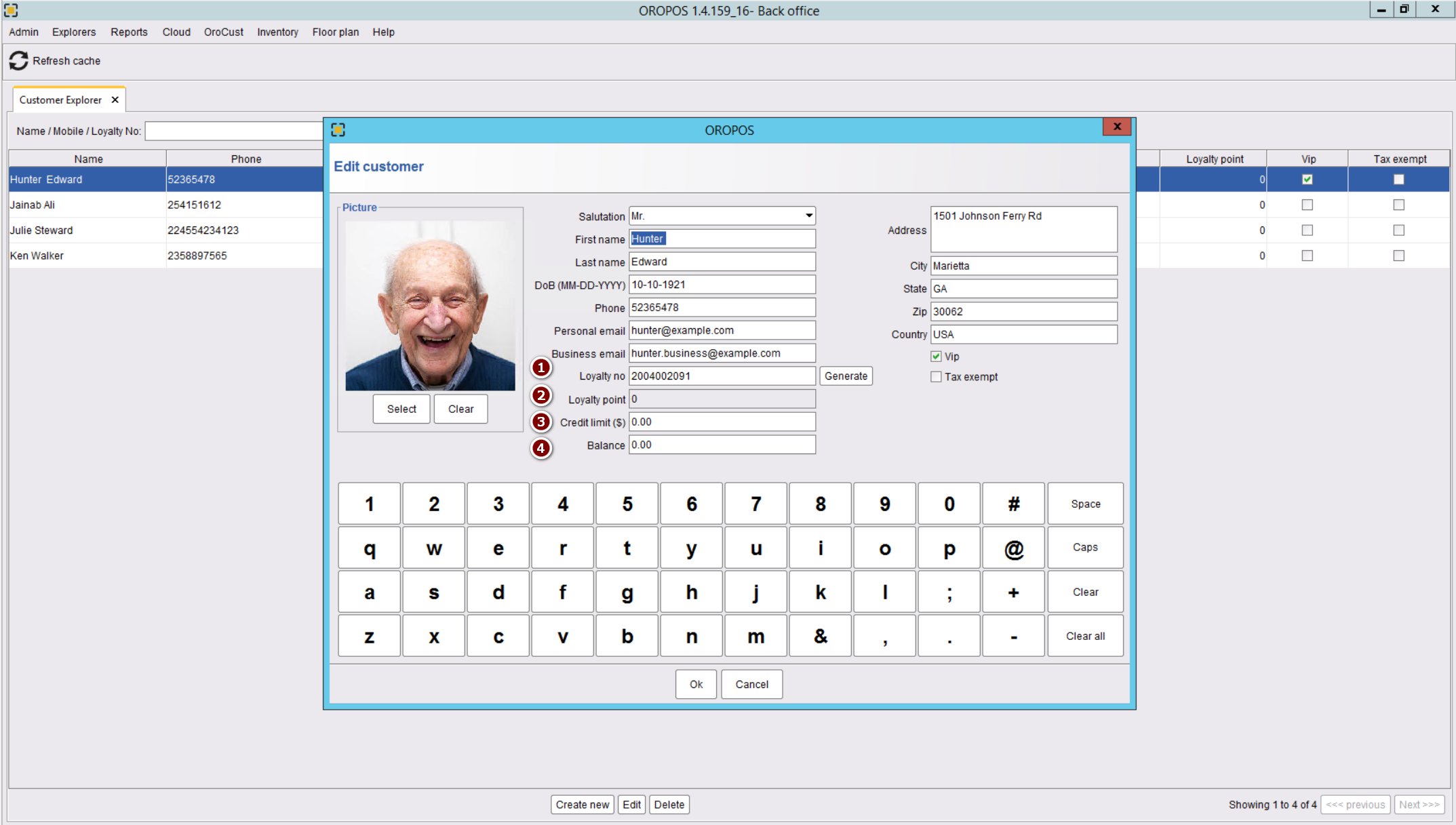 Loyalty Configuration
From backoffice->OroCust->OroCust configuration, select the following
Points per purchases( 2️⃣ ):   If the value is 10, For every $1 it will add 10 points.
Points per visit (3️⃣ )  If the value is set 10, For every order, it will add 10 points
Exchange rate ( 1️⃣ ): If the value is 0.05 for every point it will convert to $0.05.
Minimum redeemable point (4️⃣): Customers need to have certain points to redeem points.
Loyalty in Receipt
A store can show loyalty points in sales receipts. There 3 variables to be added to the ticket as follows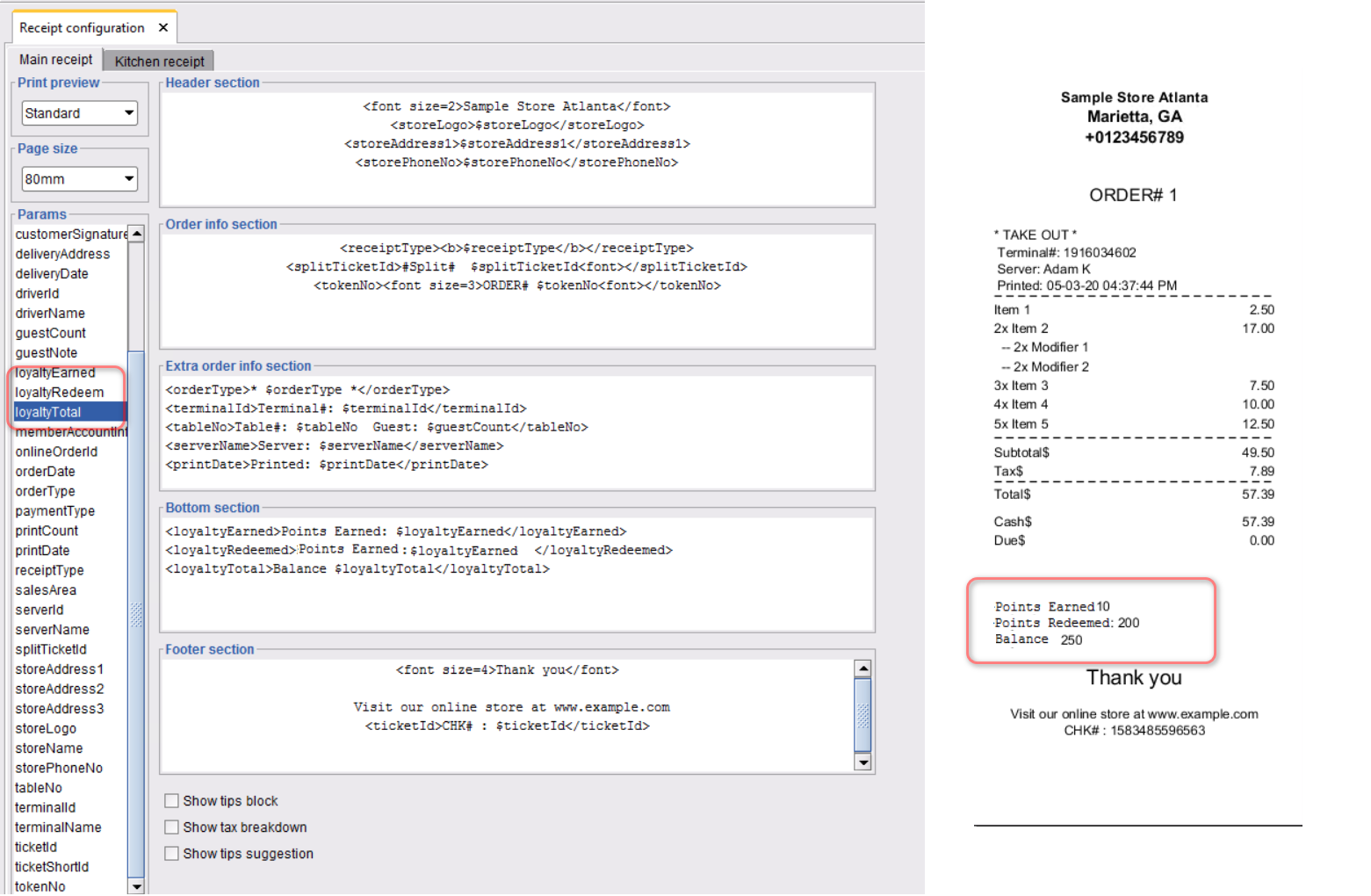 Disclaimer: The information and media included on this website are not legal documents. Whilst we make every attempt to ensure the accuracy and reliability of the information contained in the documents stored, served and accessed on this site, this information should not be relied upon as a substitute for formal advice from our company. Features described in this document are subject to change without any notice.