Inventory Transfer
To transfer an inventory item from one location to another go to back office–> inventory –> select an item –> transfer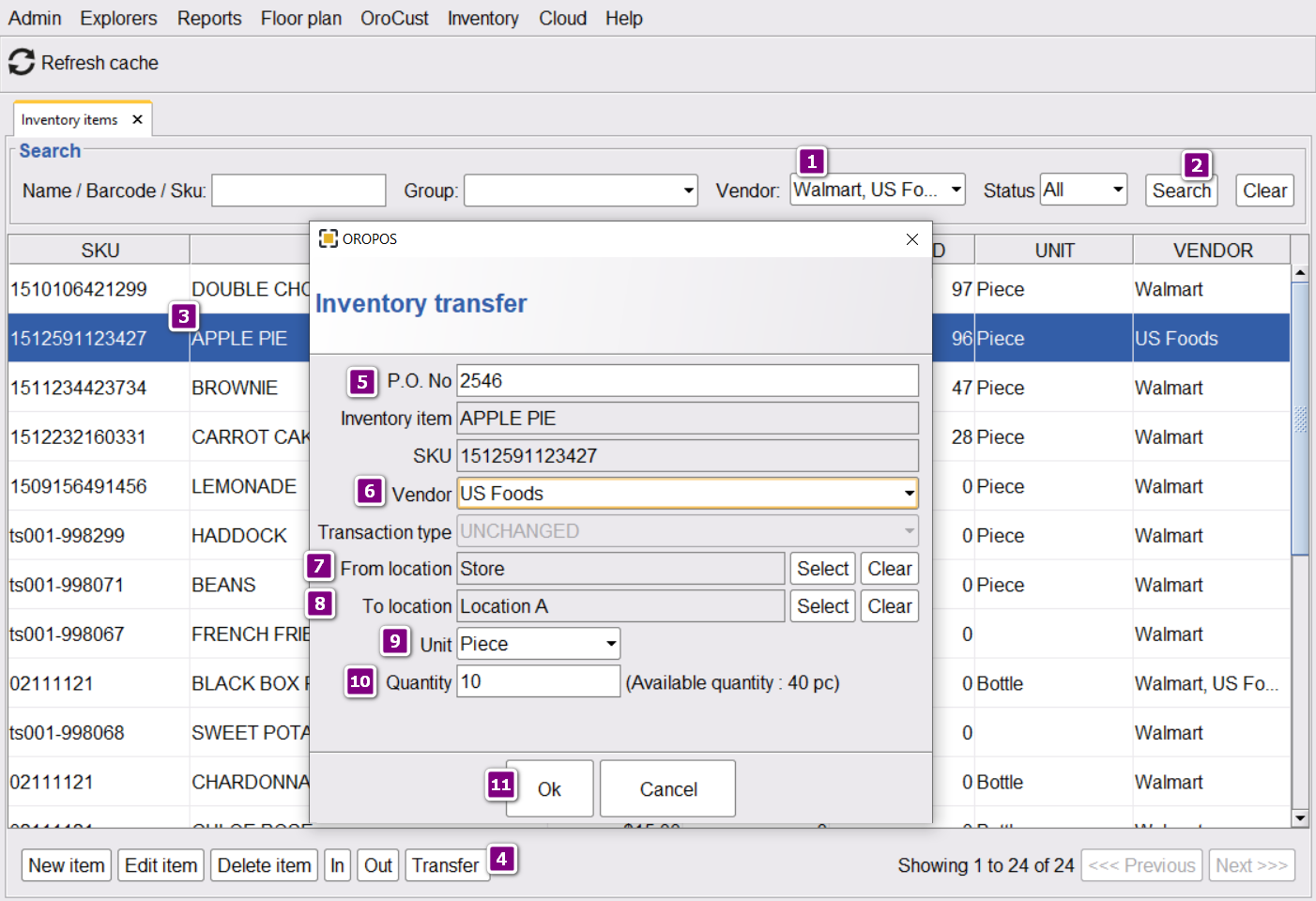 Select vendor.
Search the inventory items purchased from those vendors.
Select the inventory item you want to transfer.
Click on transfer.
Enter a purchase order number.
Select the vendor from the drop down list.
Select the from location, where inventory item is located.
Select to location where you want to transfer the inventory item. 
Select the unit in which you want to transfer the item.
Enter the quantity.
Click on OK to perform the transfer.
To check the transfer go to back office–> inventory–> stock–> search the inventory item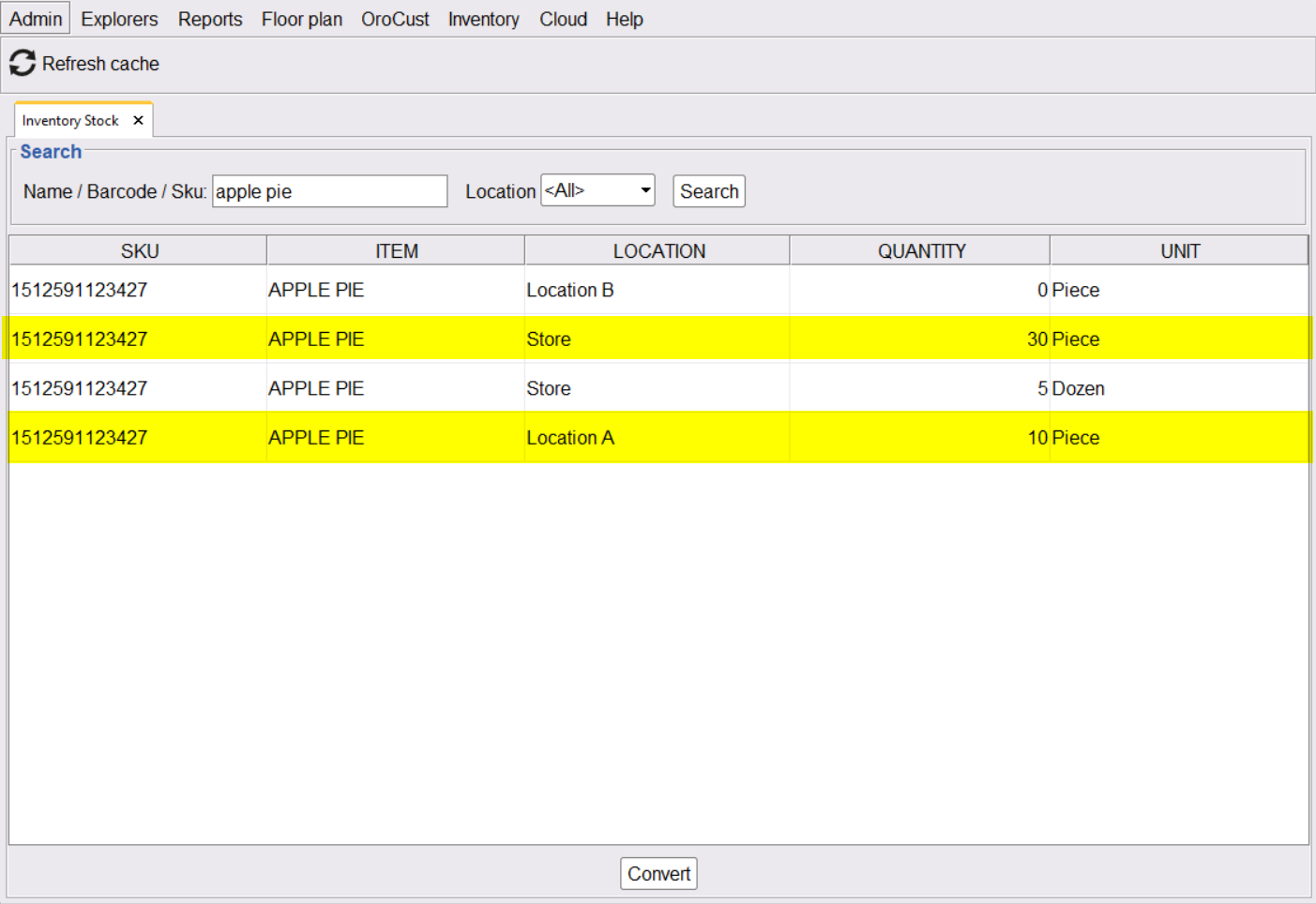 Disclaimer: The information and media included on this website are not legal documents. Whilst we make every attempt to ensure the accuracy and reliability of the information contained in the documents stored, served and accessed on this site, this information should not be relied upon as a substitute for formal advice from our company. Features described in this document are subject to change without any notice.