How can I see analytics in Dashboard?
To access the dashboard, log in to the back office and go to admin->dashboard
The dashboard will show  the following information
Top 10 items
Invoices
Top 5 employees
Payments breakdown
Sales amount per day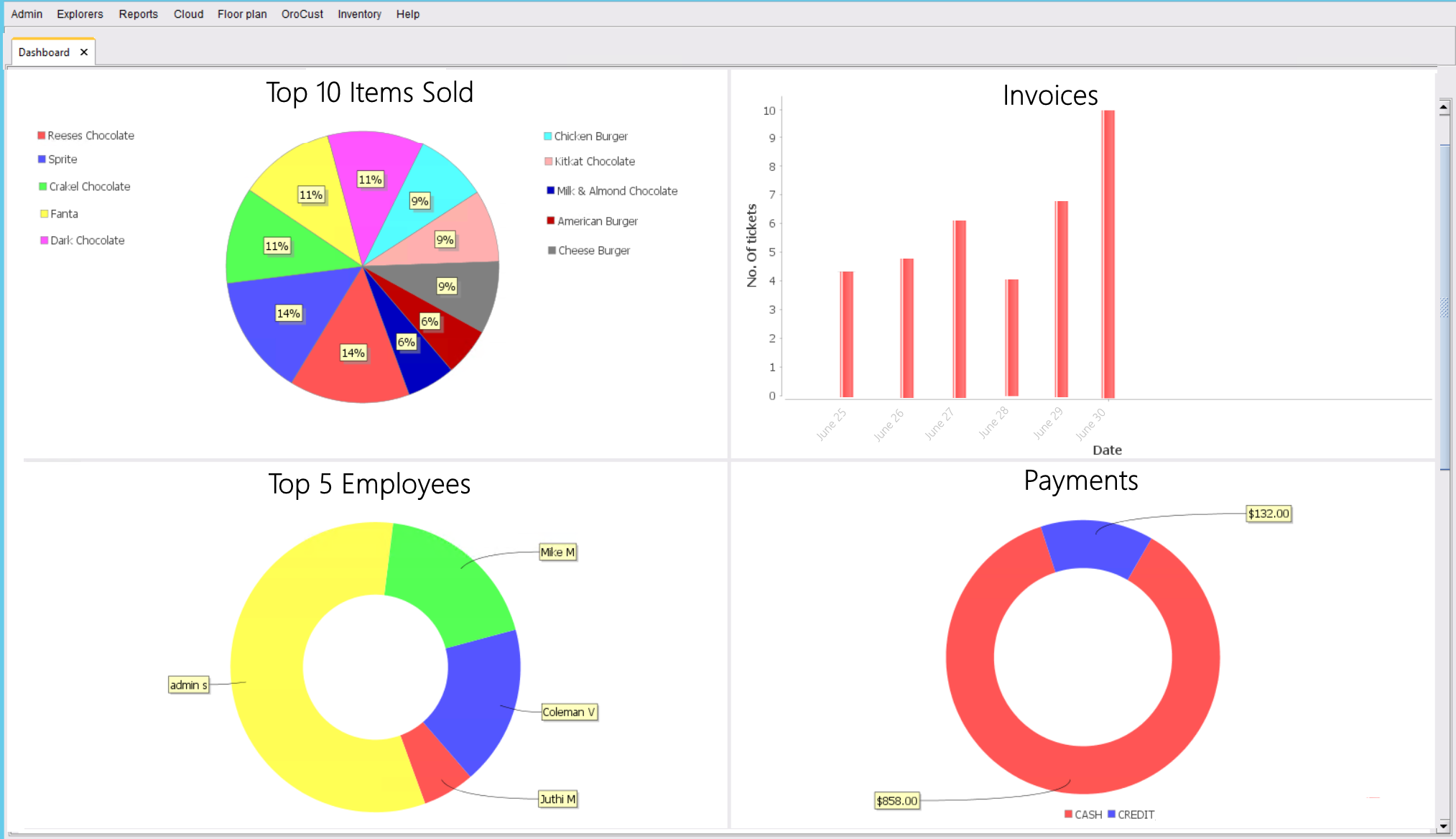 End-users can access to ORO POS database and produce reports with Business Intelligence tools.  The following information is displayed with a free opensource web report tool.
Disclaimer: The information and media included on this website are not legal documents. Whilst we make every attempt to ensure the accuracy and reliability of the information contained in the documents stored, served and accessed on this site, this information should not be relied upon as a substitute for formal advice from our company. Features described in this document are subject to change without any notice.