Menu Group vs Category
Categories are the top-level Entities in ORO POS menu system.  Groups can be considered as child entities of these categories.  Stores can rearrange items under a group using menu page designer. In a menu page managers can also include items from other groups.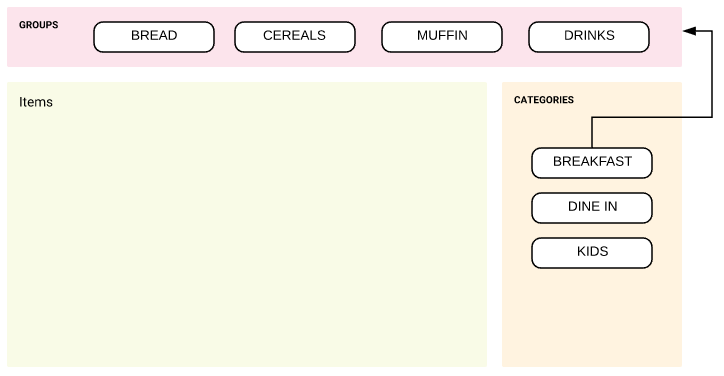 Fig.  Menu system
Special behavior
If there is only one group or category, the system would auto select that.
| | | |
| --- | --- | --- |
| Number of Categories | Number of Groups | Result |
| 1 | Many | Sidebar hides |
| Many | 1 | Topbar hides |
| 1 | 1 | Only shows Items |