Terminal wise Order Type
If a store wants to show different order types and categories at different terminals, they can make terminal types and select their preferred order types and categories. To set this, go to back-office –>Admin–>  Terminal types –> create new terminal types for each terminal.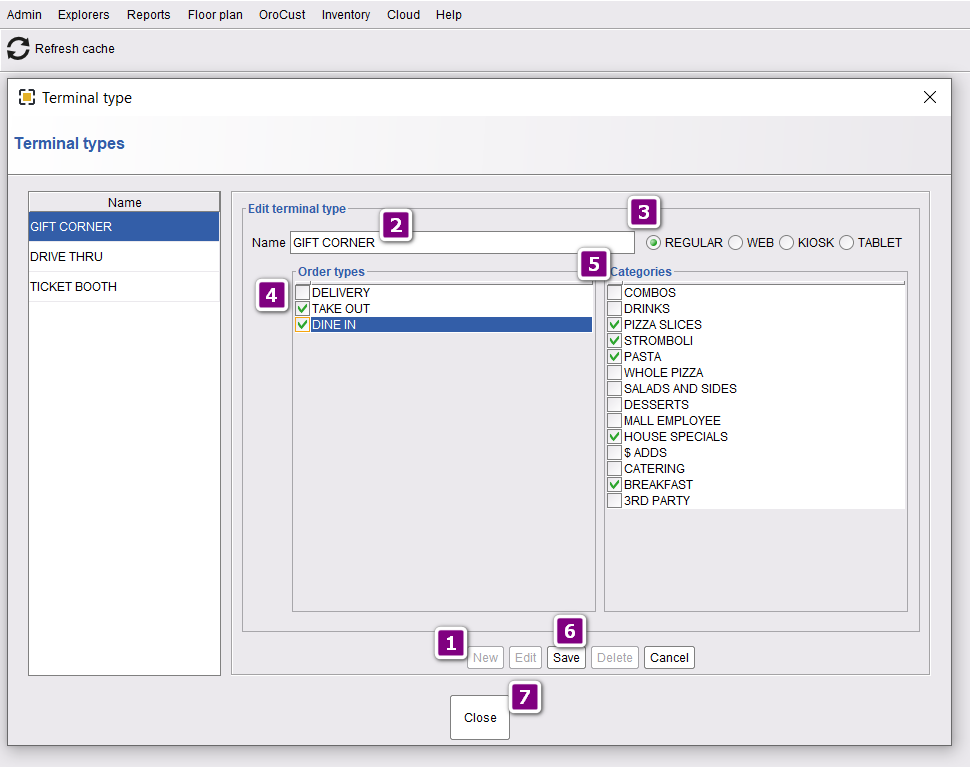 Then select the terminal configuration from back-office–>admin–>terminal configuration –> select terminal type for the present terminal from the drop-down list.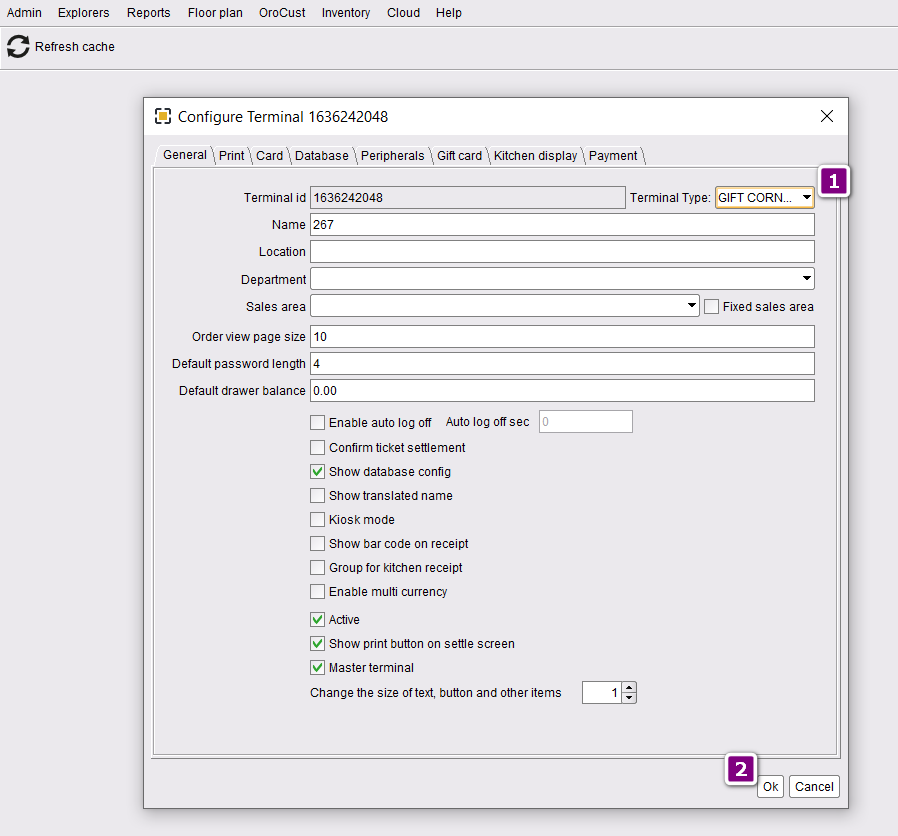 Now, restart the POS will only show the take out order type in the selected terminal. 
In the same way, select the terminal type for other terminals and restart the POS will show only the selected order type. 
Disclaimer: The information and media included on this website are not legal documents. Whilst we make every attempt to ensure the accuracy and reliability of the information contained in the documents stored, served and accessed on this site, this information should not be relied upon as a substitute for formal advice from our company. Features described in this document are subject to change without any notice.