Pre-authorize & Tips Processing
In many countries, guests pay the bill with Card, sign the final receipt with desired tips and leave the store.  Some processors/gateway allow adding tips on a closed ticket, but many other processors do not.
One way to handle the situation is to Pre-Authorize tickets with some % more amount and capture them.  Before capturing transactions server can go to the authorize list and add tips.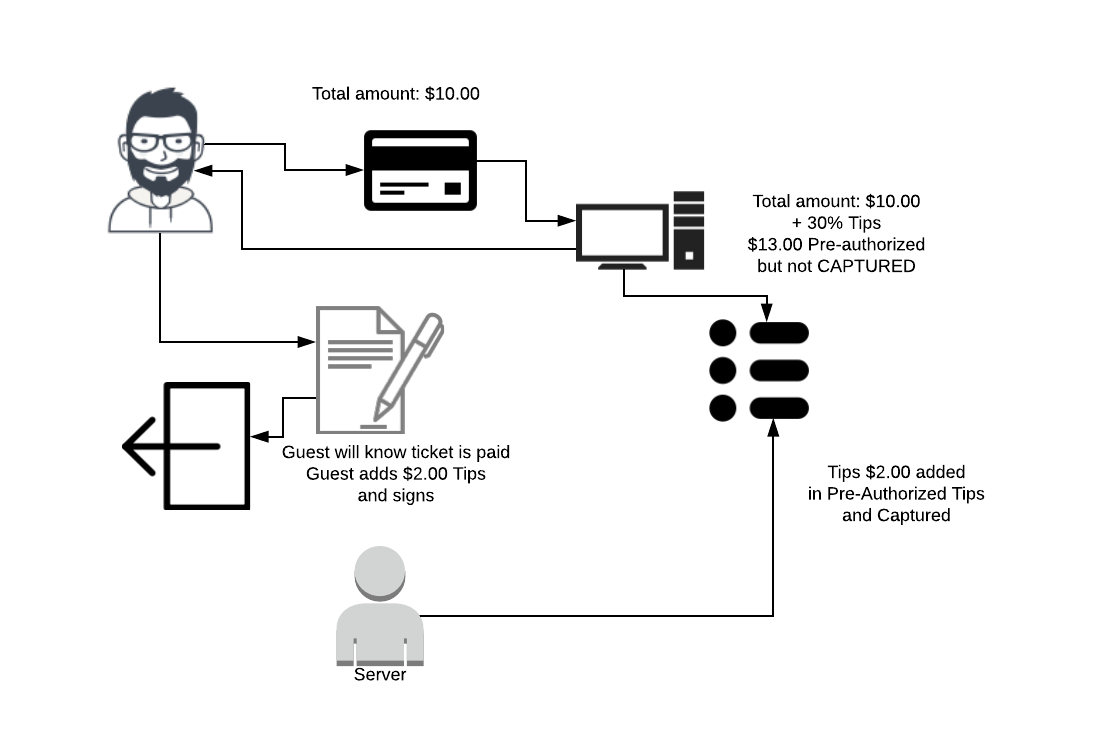 How to turn on Pre-Authorization on payment
To enable pre-authorize go to Back Office→ Admin→ Order Type→ edit→ Pre-authorize credit card.
Please note: Once you have captured a ticket you cannot add tips.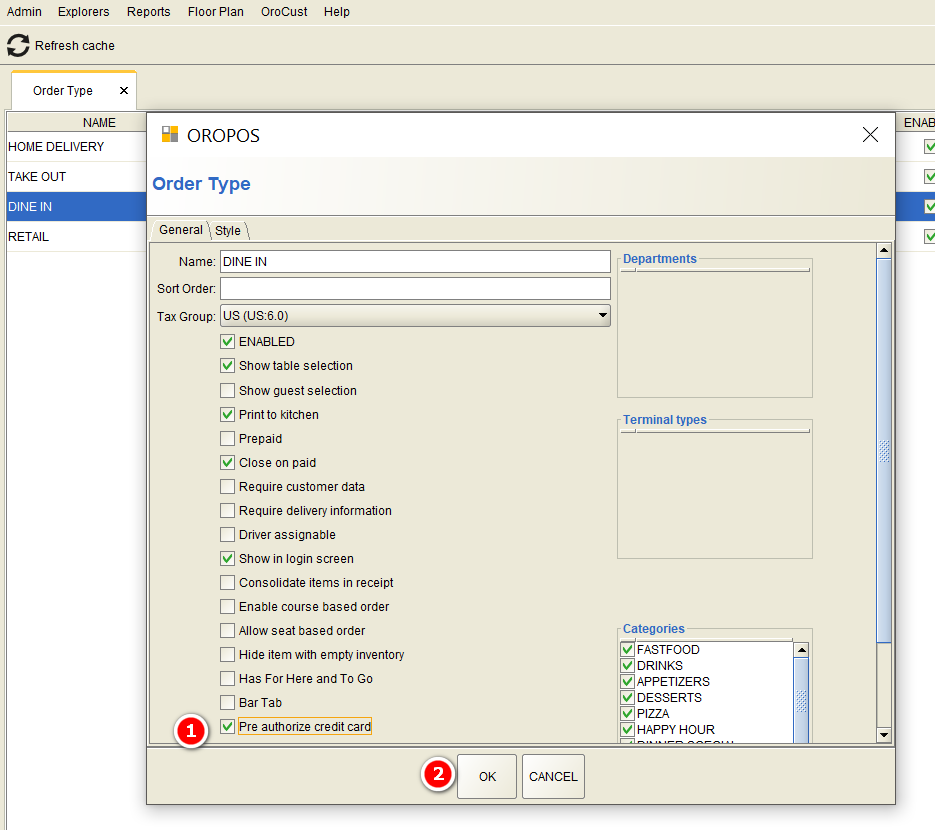 The maximum amount of tips
Authorize.net cannot adjust tips more than the pre-authorized amount even though the customer signed it. The administrator can adjust max % tips on the ticket amount in the Back-office->Config->Terminal->Card section.
Adjust tips and Capture
 Capture Pre-Authorized tickets
IMPORTANT: Card must add tips before the batch is closed.  This is very important for PAX or similar PIN PAD devices because when the batch is closed all Pre-authorize data are removed from the PIN PAD device. If you add tips later or try to void that transaction POS will show error messages that Data not found.
Disclaimer: The information and media included on this website are not legal documents. Whilst we make every attempt to ensure the accuracy and reliability of the information contained in the documents stored, served and accessed on this site, this information should not be relied upon as a substitute for formal advice from our company. Features described in this document are subject to change without any notice.