Migration from Floreant POS to ORO POS
Migration is tested in Derby server (Floreant POS) to Derby server (Oropos) only.
1.  Floreant POS  database 
If you are running Derby Single, you need to convert Derby Single to Derby Server. 
1.1 Derby Single database to Derby Server.
Go to Floreant pos folder. Copy your database from Derby Single folder to Derby server. You can rename posdb to posdb_FP .

 2. Restart Derby Server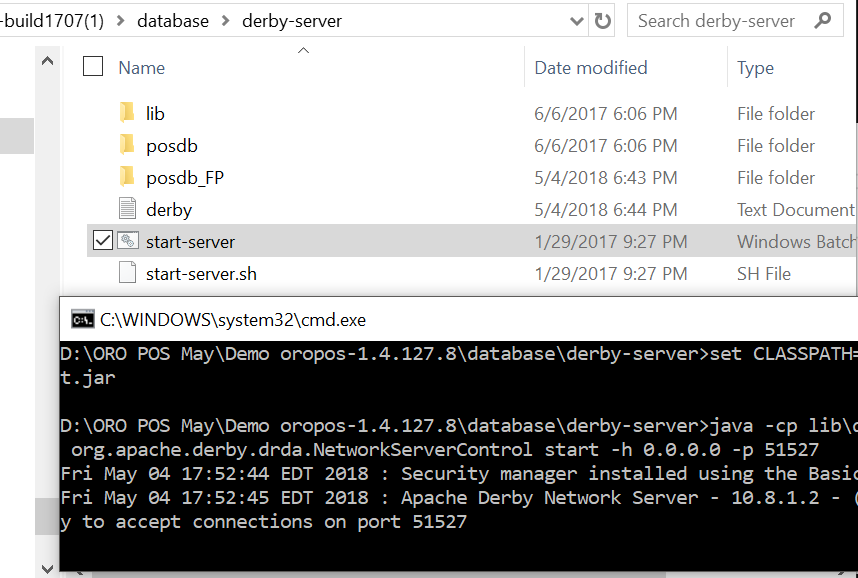 3. Set up an Empty database for ORO POS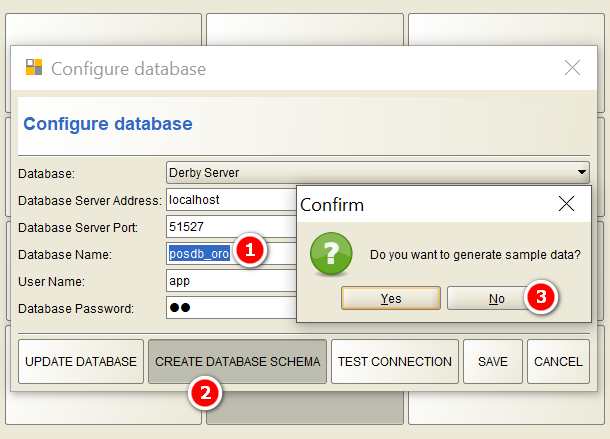 4. Go to ORO POS Backoffice
Go to Backoffice->Admin menu select "Migrate from FloreantPOS" option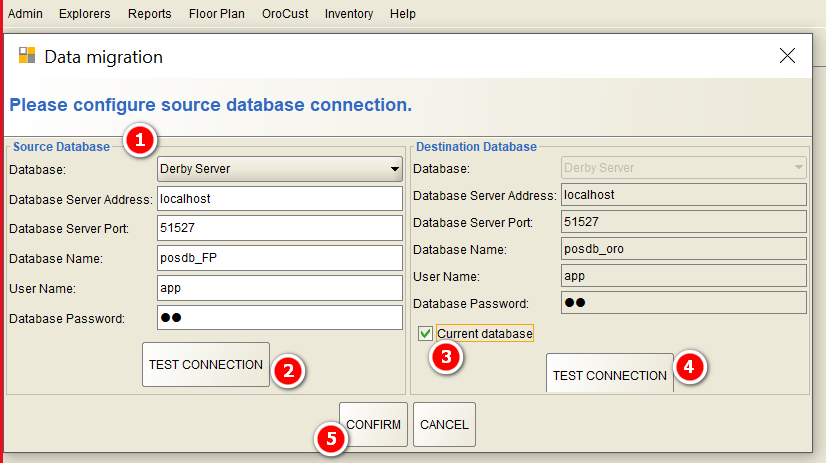 Setup source as Floreant POS's database. In destination check "Current database".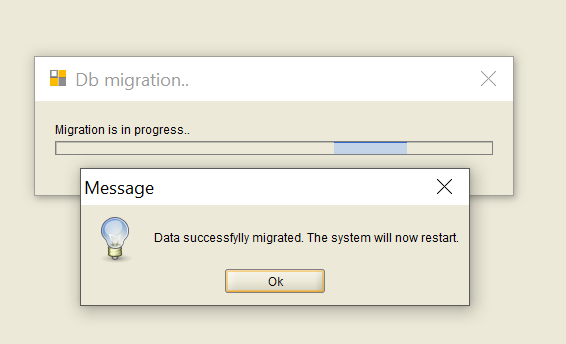 5. Restart ORO POS 
You can now log in to back-office find all items. Please note that the Migration process will copy Menu items to OROPOS. There are new user permissions in ORO POS. So you have to re-assign them as follows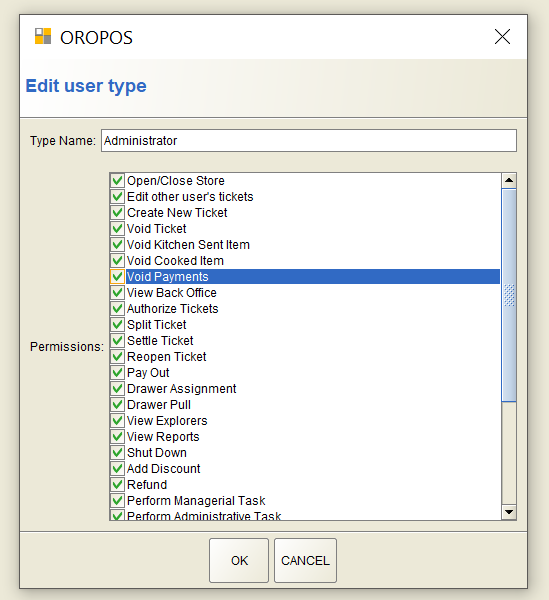 Build  Menu pages, set images of items and you are done. 
Disclaimer: The information and media included on this website are not legal documents. Whilst we make every attempt to ensure the accuracy and reliability of the information contained in the documents stored, served and accessed on this site, this information should not be relied upon as a substitute for formal advice from our company. Features described in this document are subject to change without any notice.