Variants In ORO POS
Creating variants and use them in the items has the following steps.
Create Attributes.
Add variants with menu items.
Create Attributes
Visit back-office–> explorers–> attributes –> create new attribute group (1)–> under the attrobute group add new attributes (2)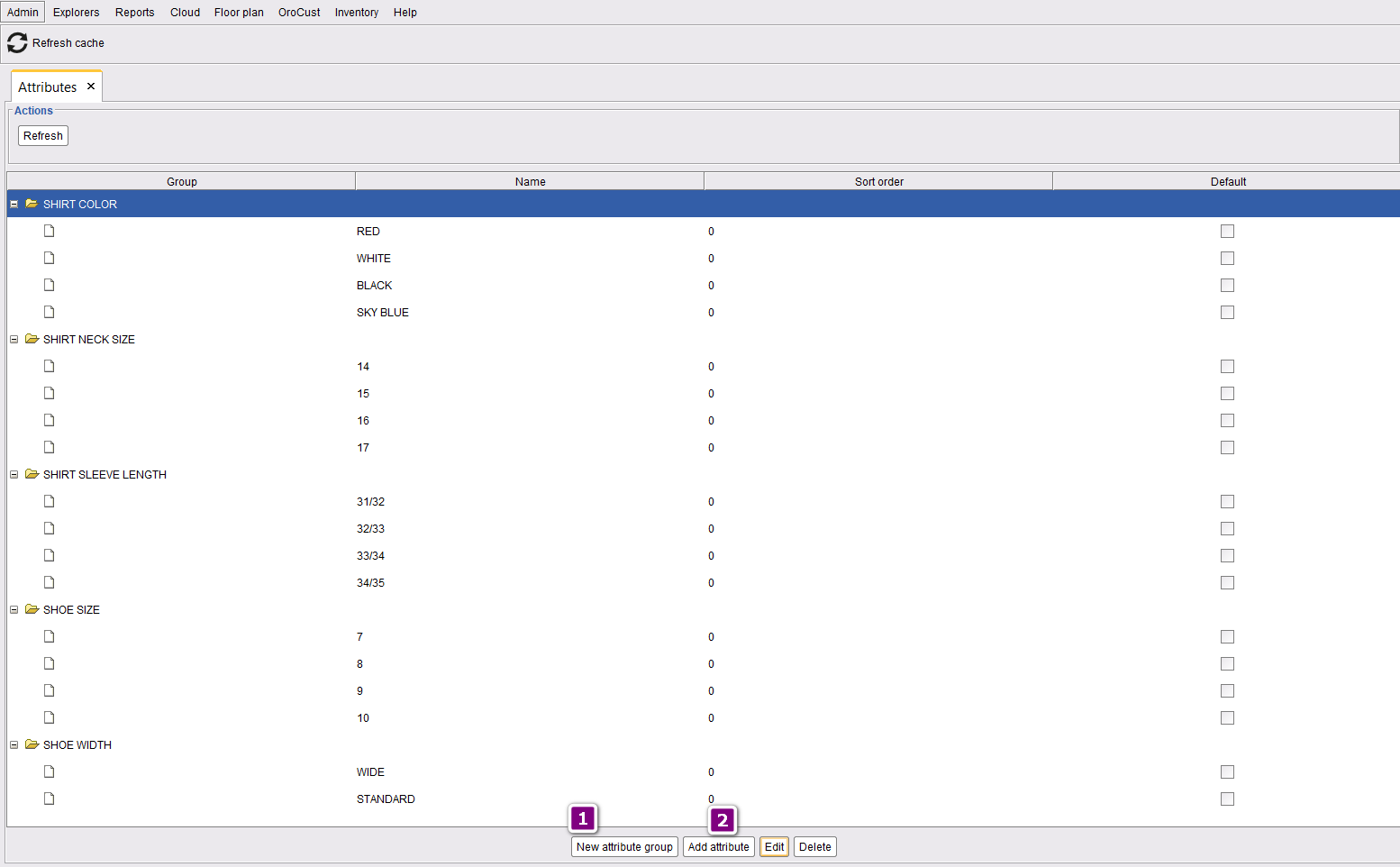 Add variants with menu items 
To add variants in items visit back-office–> explorers–> menus and others–> select the menu item(1)–> edit(2) –> mark has variant option –> go to the variant window to add variant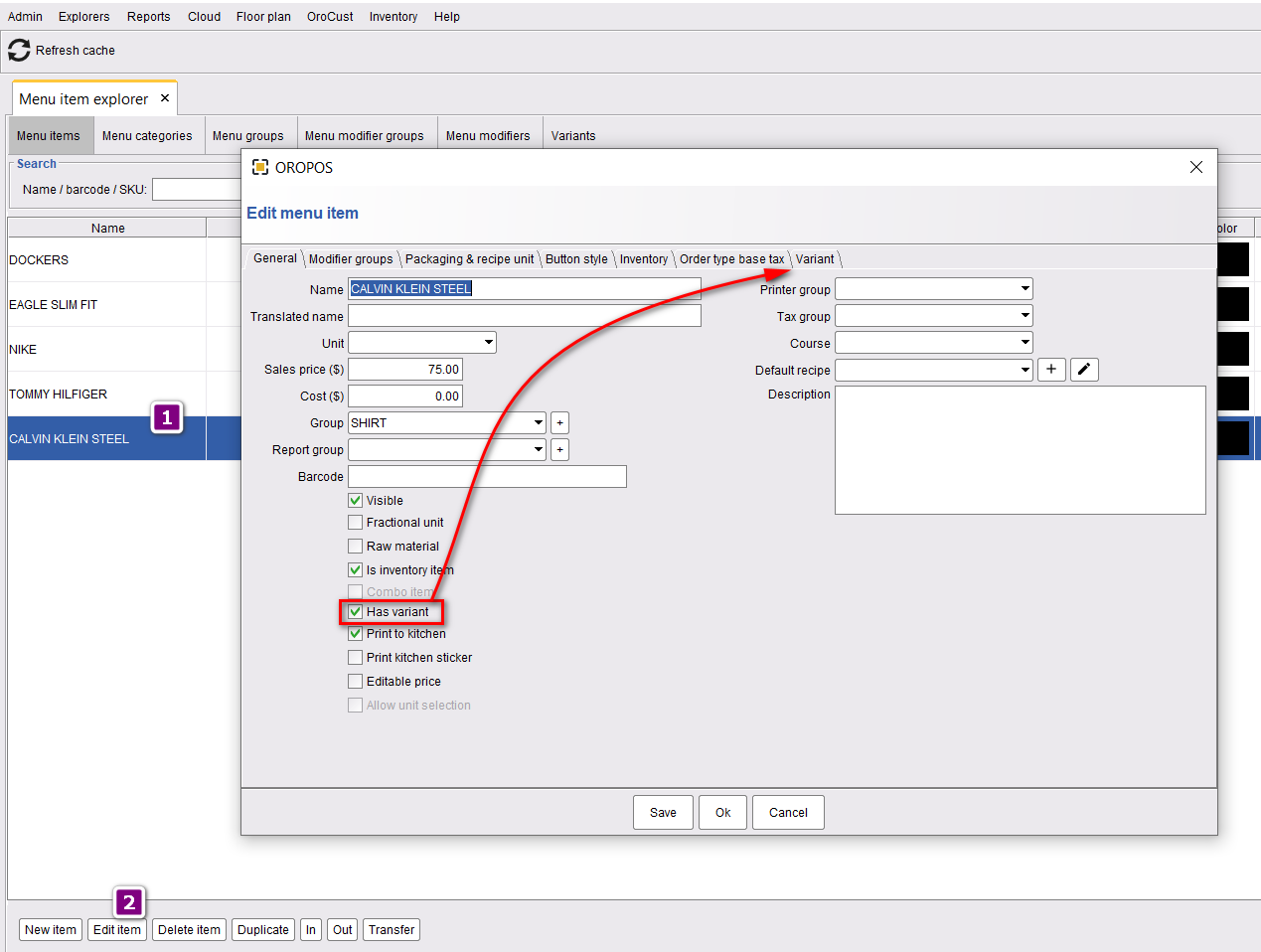 In variant page add attributes by clicking on select attributes(1) –> and change the attributes price extra of your choice(2)–> finally click on ok to save your changes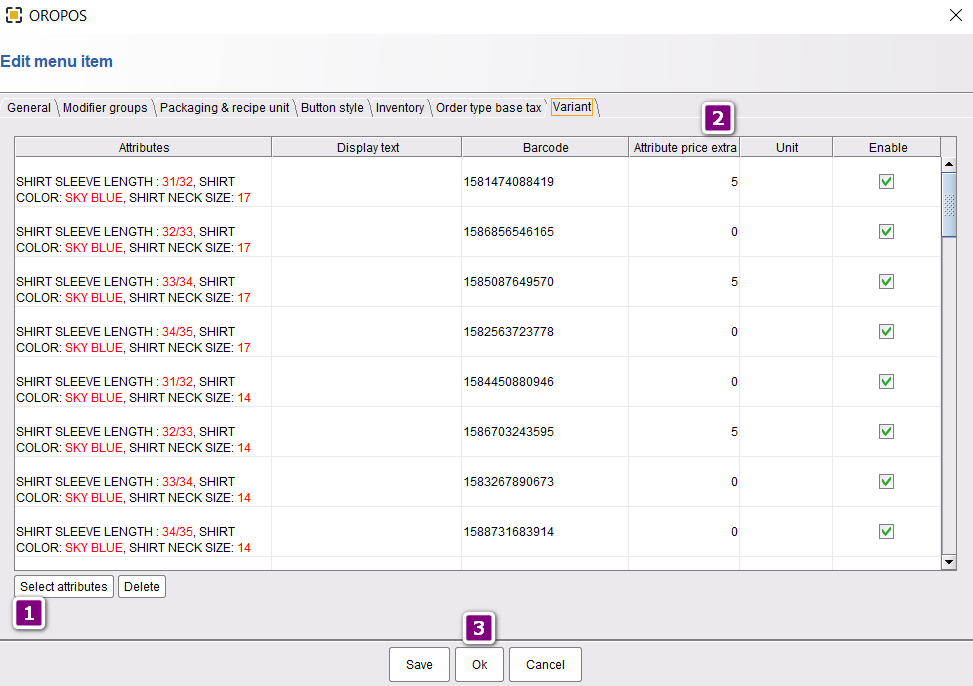 Variants barcode will generate automatically. And attribute price extra will be added on top of the item price. If the item price is $75 and the attribute extra price is $5, the price of that variant will be $75+$5 =$80. 
Disclaimer: The information and media included on this website are not legal documents. Whilst we make every attempt to ensure the accuracy and reliability of the information contained in the documents stored, served and accessed on this site, this information should not be relied upon as a substitute for formal advice from our company. Features described in this document are subject to change without any notice.